You have arrived at your destination … where your dreams can come true!
The Inflight Institute.com has worked hard for over a decade to provide our airlines with top quality, well-trained Cabin Crew.
Flight Attendant, Purser, Stewardess, Cabin Crew, Air Hostess or Cabin Attendant… Regardless of what this career is called in your part of the world, the Inflight Institute has the training programs for you. Being part of this global career has unlimited possibilities…
So prepare to fly at the worlds best online Flight Attendant school … The world renowned Inflight Institute.com!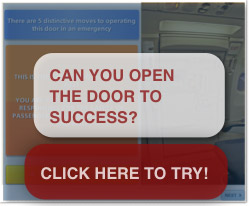 Looking for a Flight Attendant Training School? No other program anywhere in the world is REQUIRED BY AIRLINES before you get an interview and start your Flight Attendant Career. Register today for one of our certificate programs and take the first step to beginning an exciting Flight Attendant Career in the aviation industry. Inflight Institute.com programs are affordable online programs designed to give you the skills you need for a new Flight Attendant career in one of today's fastest growing fields.
The aviation industry is an exciting field that could take you many places.Imagine Paris, New York and on your days off, jet off to Hawaii or New Zealand for the weekend!!!!! Bring your family on holiday to Australia; send your parents on that trip they have always wanted! Anything is possible! As a crew member you have access to show people the world.... With Inflight Institute's convenient online program, you will gain in-depth knowledge and comprehensive skills, without ever having to leave home! Imagine preparing yourself for switching to an exciting career and traveling the world,all while training at the world's top Flight Attendant school without leaving your current job.
The goal of our programs, and the creation of our Flight Attendant Training School, is to enable students to develop the skills they need to carry out airline flight attendant duties effectively. Another goal is to assist our member airlines

to improve efficiency, increase reliability and deliver pre–qualified candidates to our member airlines ground schools.
Member airlines use the Inflight Institute.com to recruit and reduce their training time. Flight Attendant training is a very large expense to airlines! In today's competitive marketplace airlines are looking for ways to reduce costs while increasing the quality of their Flight Attendant training; they find this exclusively at the Inflight Institute.com!
Click here to see a flowchart of how airlines like United Airlines Express, US Airways Express, Gojet Airlines, American Airlines Connection, Trans States Airlines, Flair Airlines and many more use the Inflight Institute.com (PDF)

Using the Inflight Institute is as easy as 1 – 2 – 3
1) Click on the APPLY NOW button and complete the application. Select the courses you would like to take and your payment method. (Note: If you pay by credit card or PayPal your account will be activated immediately.)
2) Begin the course! Once your payment has been received your program will be activated and you will enter a new world of becoming a Flight Attendant / Cabin Crew Member. You will begin to make your way through over 175 interesting topics and be inspired to continue pursuing your dream of becoming a Flight Attendant and working for an airline.
3) Hired by an Airline: As you progress through the program, member airlines may monitor your progress. Airlines that use the Inflight Institute.com have access to monitor and search for potential candidates 24/7 – 365 days a year. You just never know when they maybe preparing to hire! By activating your certificate course through the Inflight Institute.com your name and statistics will be visible to these airlines that are hiring right now!
If you think you can "just wait and see" if member airlines will contact you maybe sorry! Many member airlines will search for you, through the Inflight Institute.com, to see if you have the initiative to start the program on your own before considering contacting you.
You see, if they have thousands of resumes and yours looks just "Good" they may search for you in our database and see if you have a true desire to become a Flight Attendant. Having a certificate program from the Inflight Insitute.com is not only a hiring requirement for member airlines but it may tip the scales in your favour for an interview if the airline is not sure whether to contact you. Prove to them you can do it and you're worth being given the opportunity by signing up for your certificate course now!
IMPORTANT! You can take another course at a community college, other training school or some unknown online program that could cost you thousands of dollars and years to complete! The sad part is if you want to work with any of our full member airline you are required to take the Inflight Institute.com program anyway! You see, the Inflight Institute.com is the only program reviewed by government authorities. If you take any other course but the Inflight Institute.com your investment maybe wasted. Before selecting anyone other than the Inflight Institute.com ask them which airline affiliations they have!
You may access your online training program from anywhere in the world at anytime with an internet connection. Inflight Institute.com courses have been designed to be accessible 7 days a week, 365 days a year over the internet. This approach eliminates the cost and inconvenience and expense of attending a course away from home. Train at your own pace, fulfilling up to 80% of the generic Flight Attendant training requirements before you arrive at our member airline's ground school. Our expert faculty and friendly support staff are dedicated to helping you successfully complete your program.
Upon completion of one of our certificate programs you will become part of our worldwide database, where Member Airlines from around the world will have access to your credentials. Ensure your confidence and increase your chances by taking the only online Flight Attendant training school that is required by airlines, the Inflight Institute.com and be at the Top of your Class!!! Register today and prepare to fly!