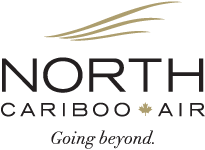 North Cariboo is approved to use and endorses
the Inflight Institute.com
This airline requires all Flight Attendant applicants to hold a certificate of completion from the Inflight Institute prior to being considered for an interview.
Company Profile
North Cariboo Air is one of the oldest and most respected air carriers in Western Canada. After nearly 50 years in the aviation industry they have earned the reputation as a safe, dependable and efficient air carrier dedicated to providing their customers with top quality personalized service.
Type of Operation & Aircraft Type
North Cariboo provides charter and executive travel options throughout several areas of the world. In addition to its extensive corporate regional aircraft North Cariboo operates Dash 8-100 Aircraft with one Flight Attendant onboard.
Hiring Criteria
Canadian citizen or landed immigrant

Grade 12 or equivalent

Minimum 18 years of age (for liquor service)

Strong interpersonal skills and direct customer service experience

Ability to meet company medical standard

Sensitive to the unique environmental and business needs of our diverse client base.

Solid leadership skills

Ability to obtain and retain an Airport Restricted Area Pass in accordance with the Airport Restricted Area Access Clearance Program

Strong communication and interpersonal skills

Must be able to travel extensively, and be away for extended periods of time

Certificate of completion from the Inflight Institute.com
Required Inflight Institute Training Courses
CT201 CERTIFICATE PROGRAM (Single Flight Attendant Onboard)
SP702 Aviation Medicine/ First Aid
The above required program(s) are delivered through the Inflight Institute.com's online training system.
Many airlines use the Inflight Institute for all their hiring of Flight Attendants.
The use of the Inflight Institute holds many benefits, not only for the airline but for those who are considering a career as a Flight Attendant.
By requiring all applicants to gain a certificate of completion, everyone can be assured that the candidate is right for the job and holds a minimum level of knowledge that the airline requires.
How Does it Work?
When North Cariboo plans a Flight Attendant ground school they will contact the Inflight Institute to review a list of candidates that have completed the program. Based on this review North Cariboo may select individuals for an interview.
From the interviewed candidates, North Cariboo will invite successful applicants to initial ground school training.
Note: Successful completion of the Inflight Institute does not guarantee an interview or a position in ground school. However, only successful graduates from the Inflight Institute will be considered.