How to Become a Flight Attendant?
We know, because we train thousands each year for the airlines!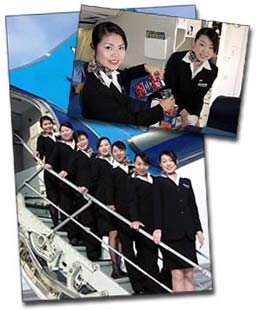 Many factors play a part in you becoming a crew member. In addition to personality, ability, and customer service experience - knowledge is critical to your success. The Inflight Institute.com is designed to give you that knowledge.
Many Airlines receive thousands of Flight Attendant applications a month!
Make sure yours stands out with a certificate from the Inflight Institute.com! We are the only program you need.......!
Want to be a Flight Attendant?
Gain your leading edge at the Inflight Institute.com
The Inflight Institute.com was founded to help people just like you who are interested in becoming a Flight Attendant. Why do we know what we are talking about? Because many airlines hire us to train their own Flight Attendants each year!
We know the importance of having a competitive edge in the very challenging world of aviation, a certificate of completion from the Inflight Institute.com will give you an advantage.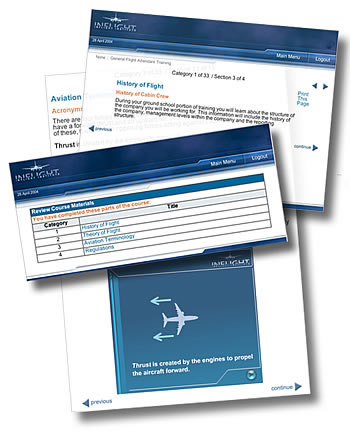 The Inflight Institute.com has developed programs that meet the high regulatory standards set by international regulators. Our programs meet some of the strictest aviation regulatory bodies in the world.
The Inflight Institute.com offers the first and only initial on-line Flight Attendant training programs approved for use by airlines!
We provide:
High quality, easy-to-followlesson plans
A 'user friendly' program navigation interface
Hundreds of interesting media files to enhance your knowledge and learning experience
Become a Flight Attendant at our Training School and follow your dreams!
Who We are Looking For
Airlines look for the following qualities in their Flight Attendant recruits:
Customer Service Driven
Pleasant Manner
Good Communication Skills
Team Player Attitude
Conscientious
Confidence
Certificate from the Inflight Institute.com
If you possess these qualities and have a true desire to fly…