The Advantages of Flight Attendant Training
with Inflight Institute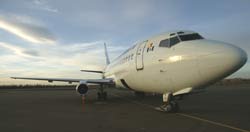 The Inflight Institute is the first and only initial online Flight Attendant training school approved for use by airlines!
The Inflight Institute.com is superior to any other preparatory course as our member airlines use the Inflight Institute.com to train their own Flight Attendants and hire new ones for their airline. No other course can say that!
The Inflight Institute.com has three levels of member airlines:
Primary Member Airlines: These airlines are aware of the superior quality of our students and consider this during the screening process.
Preferred Member Airlines: These Airlines select candidates directly from our database for interviews.
Exclusive Member Airlines: The Inflight Institute.com preparatory certificate program forms part of the airlines ground school and certificate of training. All students must be certified through the Inflight Institute.com before coming to Flight Attendant training school.
This gives you the leading edge not just in getting an interview, but in getting a job and successfully completing the airline's training program.
Don't just take our word for it!... Click here to meet real Flight Attendants and hear about their success!