Your Inflight Institute Certificate
Once you complete a certificate program you will receive your own personalized certificate of completion.
The certificate will be emailed to you upon completion. You can also order a printed certificate for $24.84. Please allow 4-6 weeks for delivery.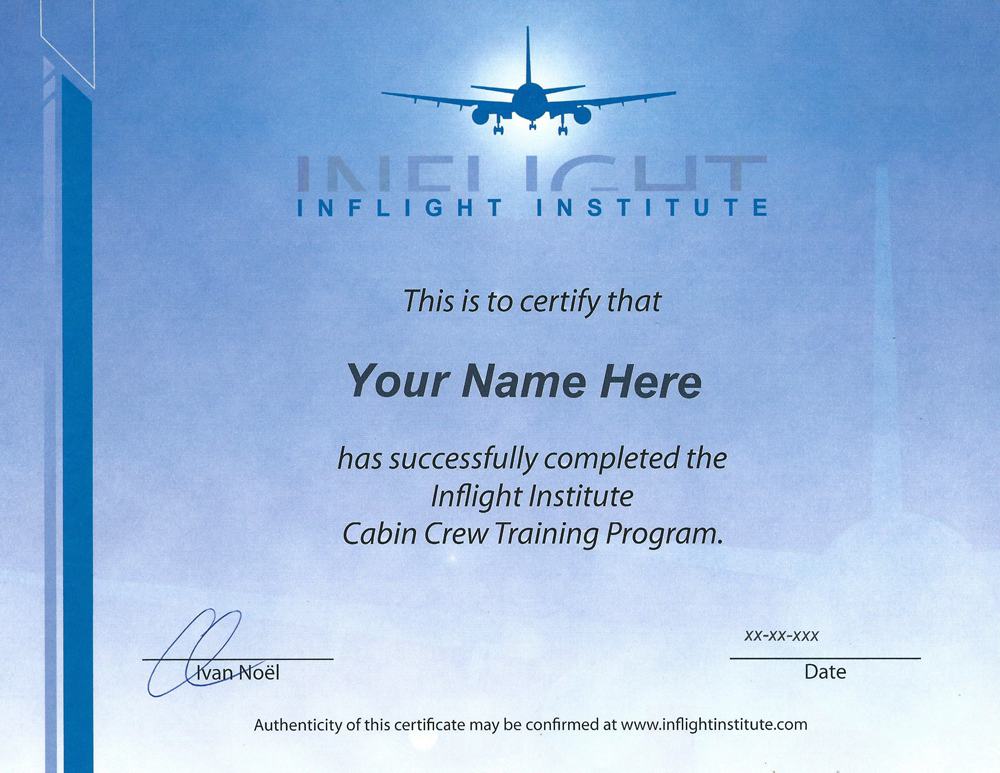 Electronic certificates are automatically generated, tracked and emailed to you by the Inflight Institute upon completion of a certificate course. If it does not arrive at first, check your email junk or spam mail folder. If you're still unable to find your certificate, please contact our Customer Care Department – customercare@inflightinstitute.com they will be happy to resend your certificate.